UVC
At Z Mobility, sterilization and disinfection by UVC irradiation inside the vehicle is performed for 10 minutes for each vehicle as the end of the car wash procedure when returning to the garage.
Trained Chauffeurs
Chauffeurs always wear masks during the ride, and in order to keep the internal environment clean, emphasis is placed on reclining seat levers and buttons, armrests, door handles and handrails that customers often touch during their rides.
Isolated Cabin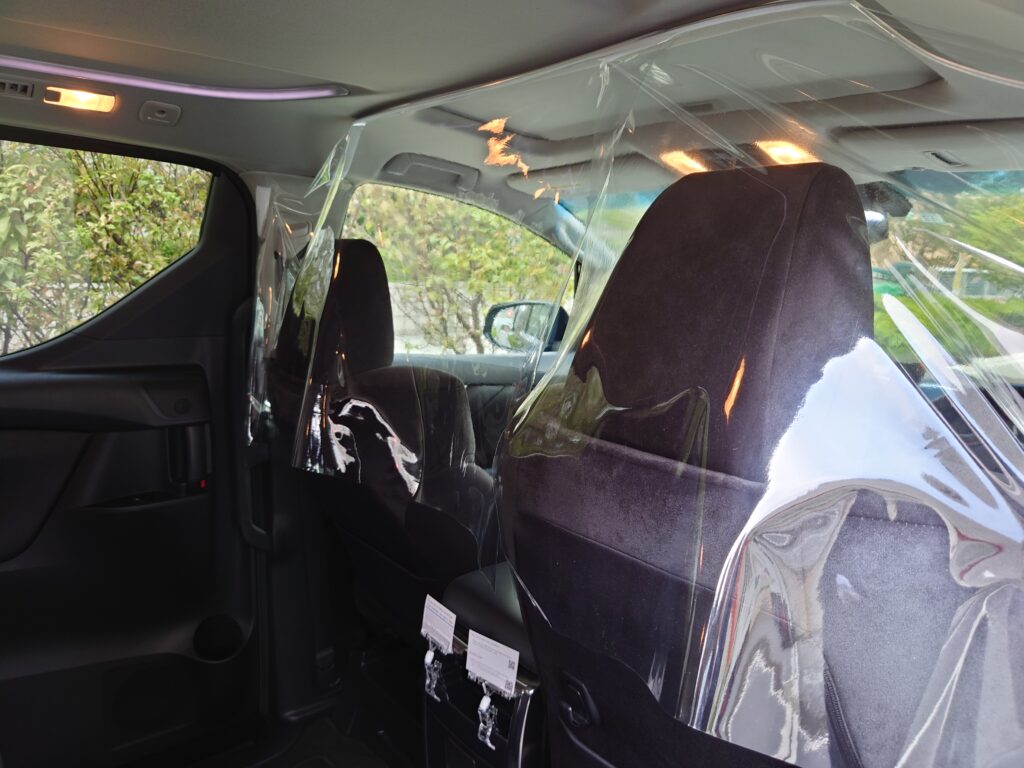 Splash diffusion prevention sheet is equipped for all vehicles.